What is FAST LINE?
FAST LINE signifies specially designed "fast" refuelling points that ensure you don't need to wait in line when you want to refuel.
How to use FAST LINE?
To get started, you need to have the latest version of the Drive.Go app (version 3.1.0.) and follow the instructions in the app while using it. Update the Drive.Go application if you haven't already.
The new functionality is self-service and implies the initial reservation of funds in your account, after which the fuel filler is unlocked, and you can refuel.
Where is FAST LINE available?
It is currently available at NIS Petrol station "Sava" in 30a Bulevar Arsenija Čarnojevića in Belgrade, at refueling points 7 and 8, as well as at Gazprom petrol station "Avalski put" in Bulevar oslobođenja 343 in Belgrade, also at refueling points 7 and 8, between 22 and 6h.
We plan to expand it to all our petrol stations in the future.
Who is FAST LINE for?
It is only intended for Drive.Go users with the latest version of the app, who want to refuel quickly and without waiting and pay for it at the refuelling point, without going to the cash register.
Can I use refuelling points 7 and 8 if I don't have the Drive.Go app installed?
These refuelling points are FAST LINE places and are designed only for Drive.Go users, who want a quick refuelling experience without queuing, and who have previously installed the latest version of the Drive.Go application.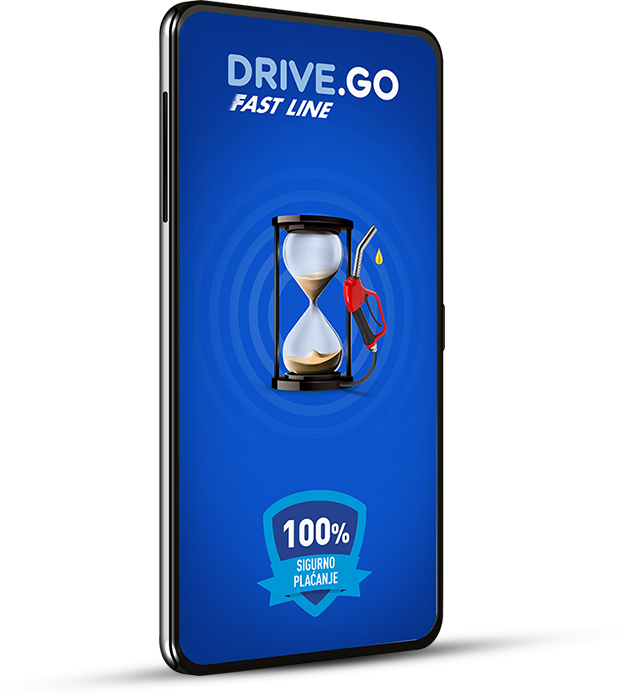 Simple usage of the FAST LINE functionality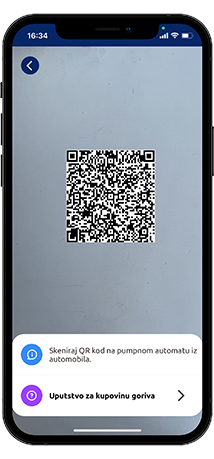 1.
Scan the QR code on the fuel filler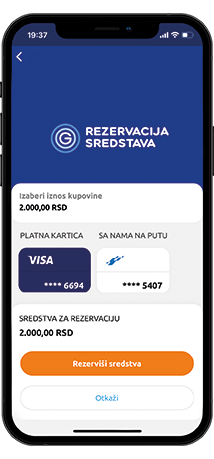 2.
Reserve the amount and the fuelling point gets unlocked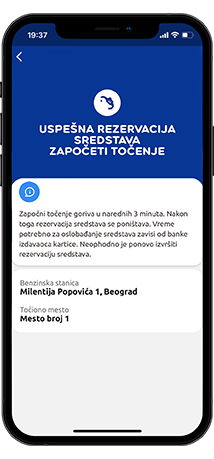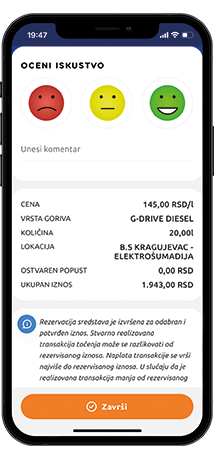 You can learn more about the Drive.Go application by clicking on the Learn more button.
Drive.Go