Feel the power that G-Drive protein bars give you!
Every day, our body needs a combination of nutrients for normal functioning, and proteins are important among them. They build our muscles and provide us with extra energy, just like G-Drive protein bars that contain a high percentage of protein, no added sugar and no gluten.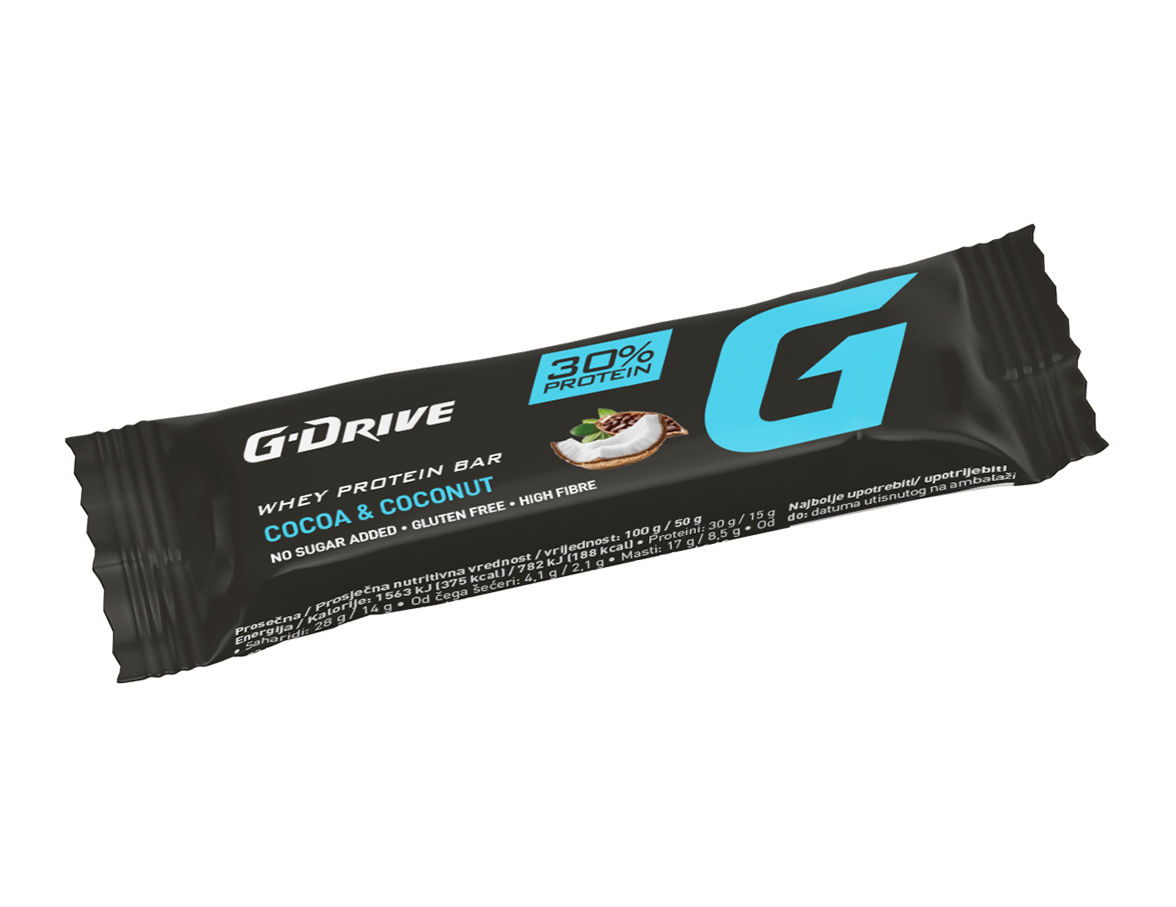 Cocoa & Coconut
The combination of exotic coconut and rich cocoa flavor with a high protein content will awaken the real summer in you.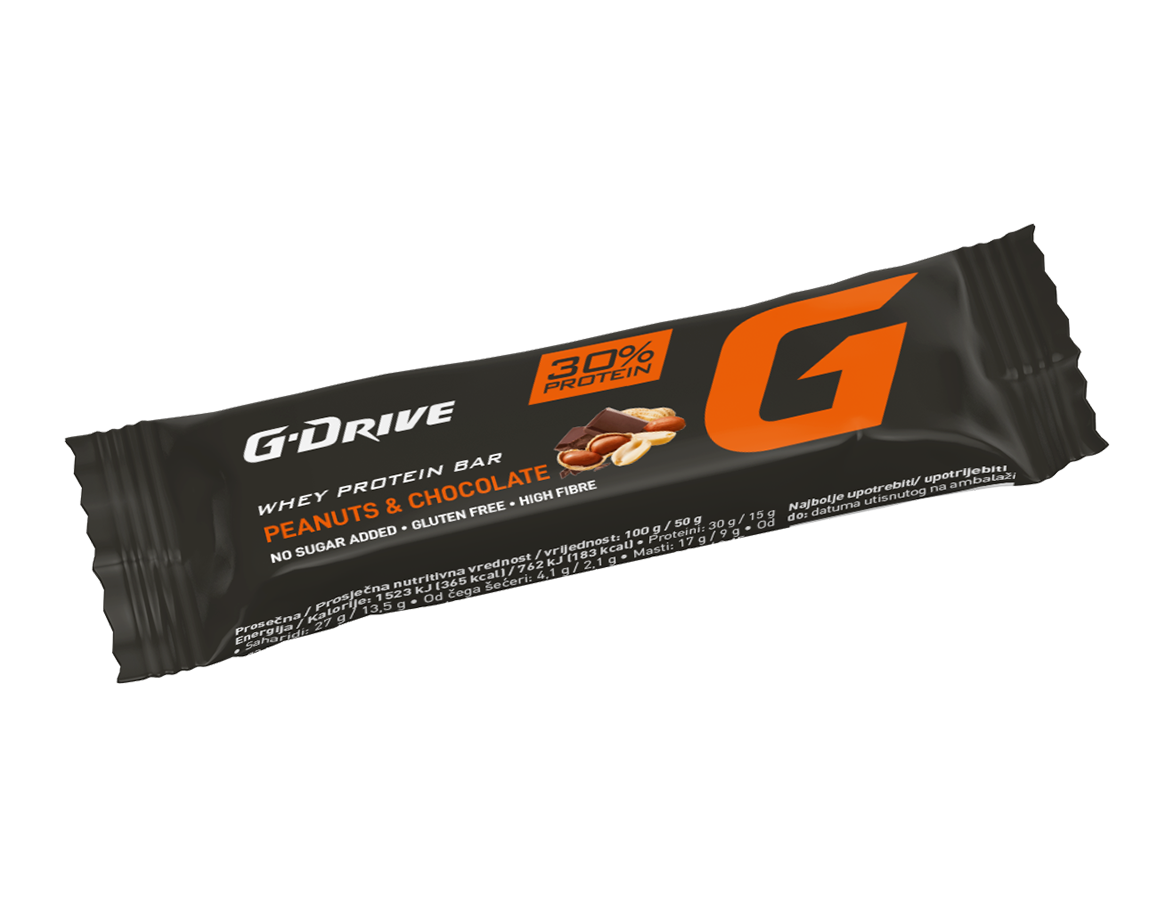 Peanut & Chocolate
The distinctive crunch of peanuts combined with the exciting taste of chocolate to ignite your senses.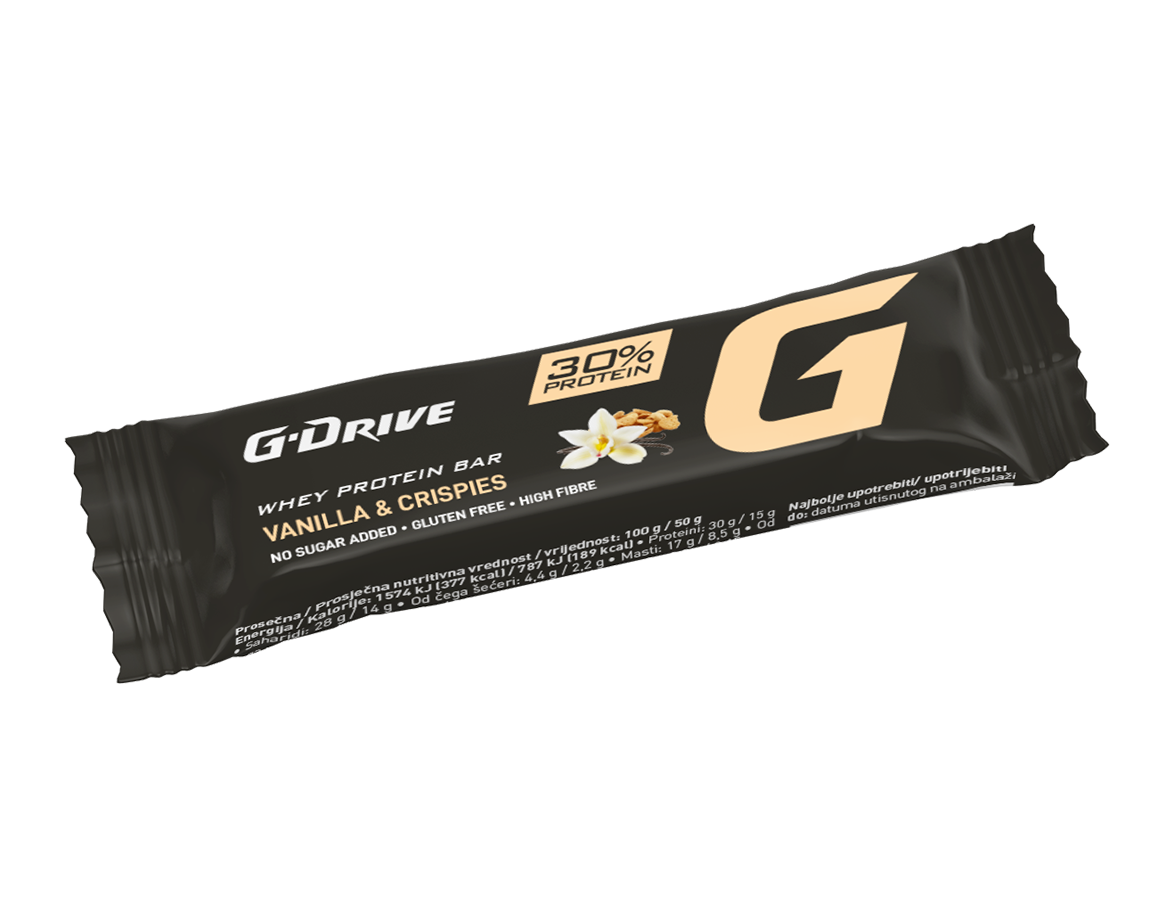 Vanilla & Crispies
Enjoy the delicate taste of vanilla infused with crunchy pieces that provide strength.