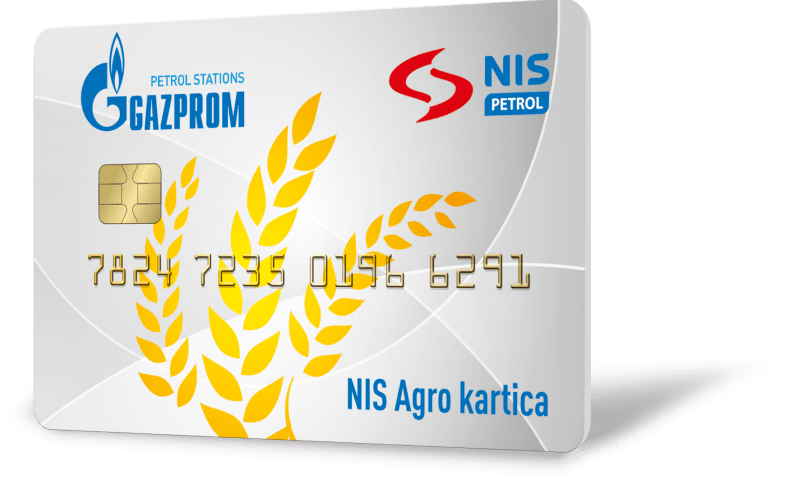 The card that rewards purchase
Get a discount on G-Drive fuel at NIS Petrol and Gazprom petrol stations and achieve even better results and yields.
Discounts for fuel
NIS AGRO CARD SEGMENT
STANDARD
up to 1,999 lit.*
SILVER
2.000 – 9.999 lit.*
DIAMOND
More than 10.000 lit.*
Euro diesel / OPTI diesel
0 RSD
0 RSD
0 RSD
G-Drive diesel
3 RSD
4,50 RSD
6 RSD
---
* Total consumption realized on Agro card from January 1st, 2021 to the last completed month.
These discounts apply from July 20th, 2022.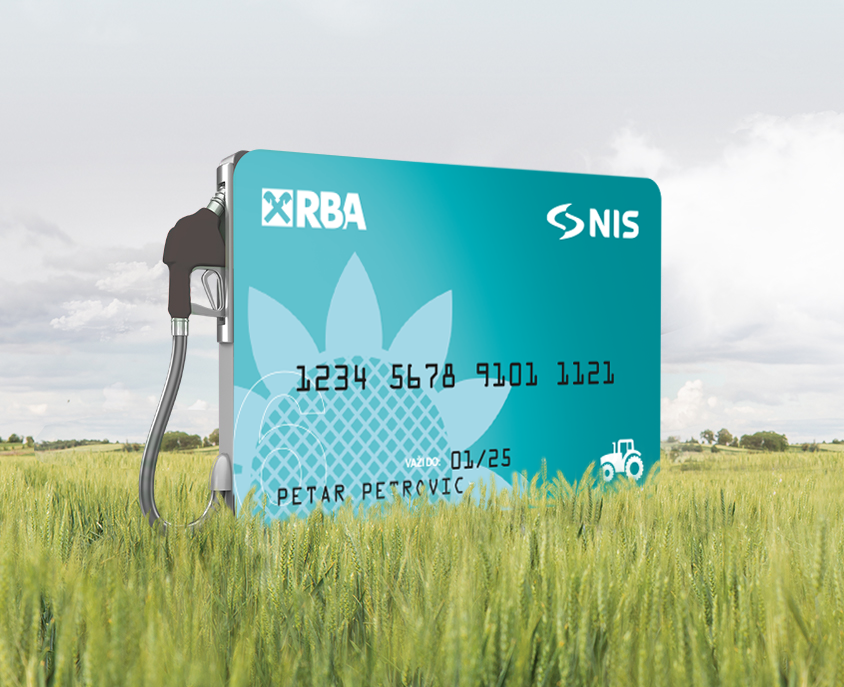 Fuel purchase deferred for up to 6 months
With the AgroBlue RBA banka a.d. Novi Sad bank's card, you have the option to start your seasonal agricultural work on time and postpone fuel costs, which can be a significant item in your budget. The fuel cost can be postponed* up to 6 months.
For more information click LEARN MORE or call the NIS Call center 08 0000 8888.
LEARN MORE
* The deferred payment benefit applies to all amounts of RSD 6,000 or more. For amounts up to RSD 6,000, the possibility of deferred payment is not granted, but amounts up to the stated amount must be settled by the 10th day of the month, without interest costs. For deferred payment transactions, a one-off commission of 5% is charged on the transaction.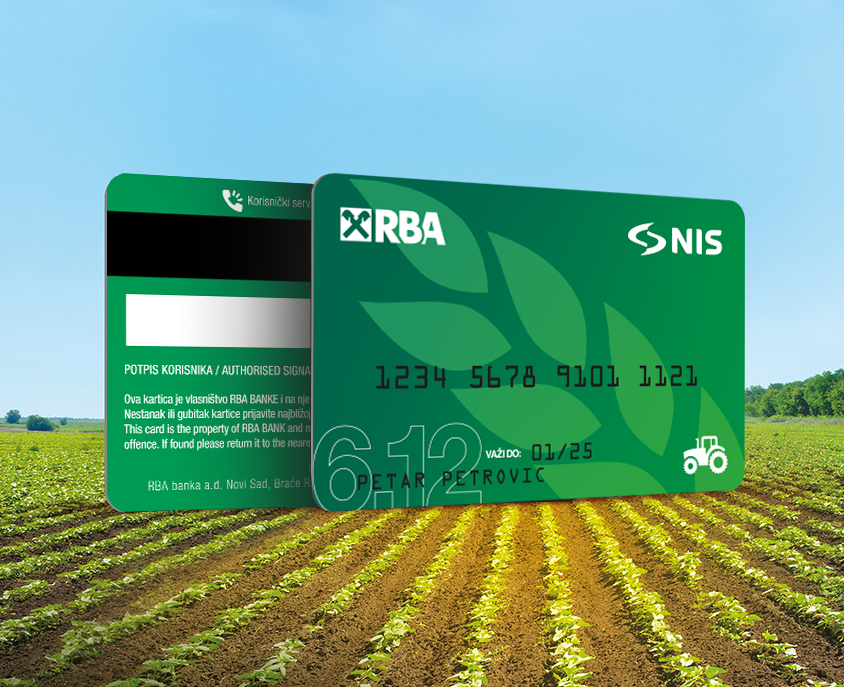 Fuel purchase in 6 or 12 installments
In cooperation with RBA banka a.d. Novi Sad, we have prepared a credit card for you and AgroGrandPrix for the payment of fuel in installments at NIS Petrol and Gazprom petrol stations.
This card gives you the opportunity to buy fuel on 6 or 12 monthly installments, without interest. All amounts from RSD 6,000 to 11,999 are automatically divided into 6 monthly installments, while amounts from RSD 12,000 and more are divided into 12 installments.
For more information click LEARN MORE or call the NIS Call center 08 0000 8888.
LEARN MORE
Discounts on other products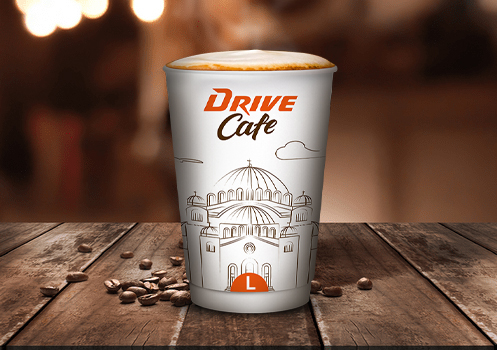 ---
Enjoy Italian coffee and other Drive Cafe hot drinks with 20% discount with NIS Agro card.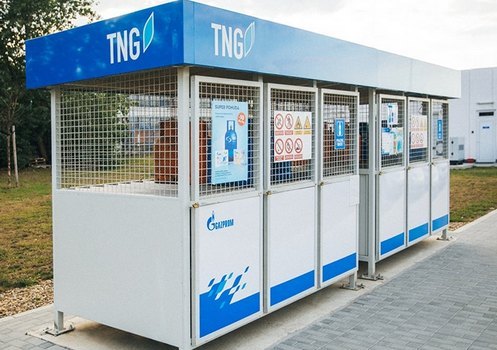 ---
Buy LPG bottles for the household at a discount of RSD 10/kg.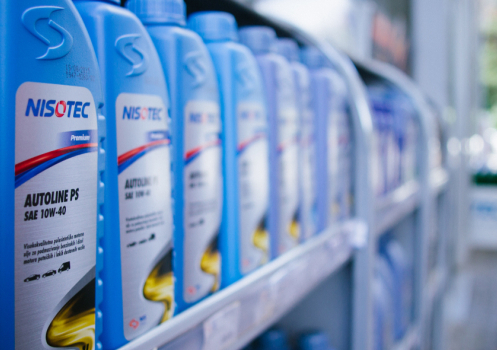 ---
Get 5% discount on the complete Nisotec range with NIS Agro card.
How to become a NIS Agro card user?
Visit the nearest NIS Petrol or Gazprom petrol station
Complete the agro program access form
Fill in the Request for Access to the NIS Agro program and attach the necessary copies of the documents, as proof of farming.
Request for NIS Agro card
Card Activation and Delivery will be carried out after verification of the validity of the submitted data
General rules and conditions for issuance and usage of NIS identification card for farmers are available here.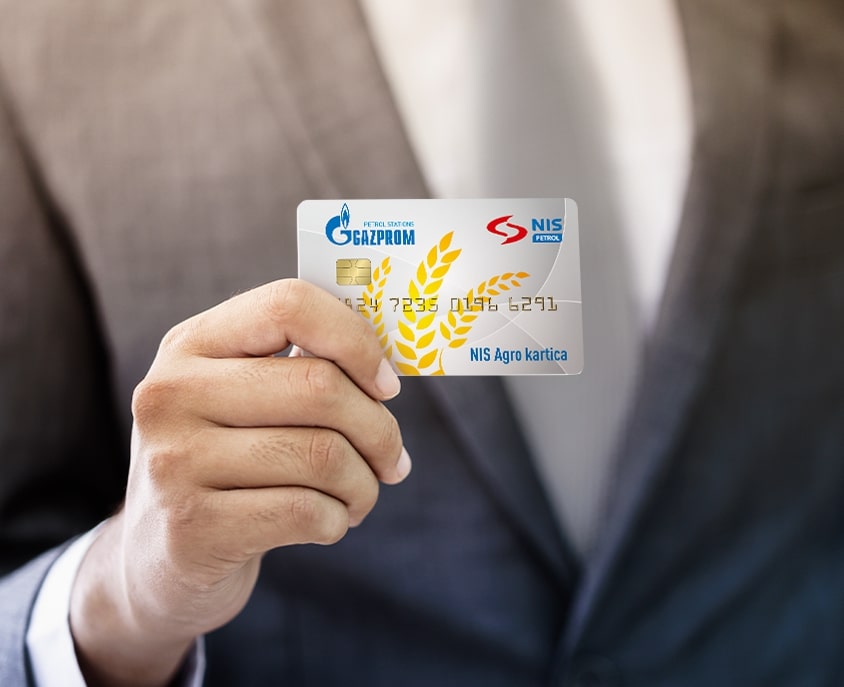 What documents are required for legal entities?
Certificate of active status in the Register of Agricultural Holdings;
Certificate of VAT registration.
Excerpt confirming the registration into the Register of Business Entities (APR) not older than 6 months from the date of submission;
OP form (certified signatures of persons authorized to represent) and
Certificate of registration made in the central registry of Taxpayers of the Tax Administration (Tax ID no).