You go through the gate with the inscription "Viminacium" and travel … During that time you try to capture it with one glance, but you do not succeed. You only sense its limits, in the distance. The first impression is undoubtedly the vastness, its grandeur. Finally, you get to the main building and go on a tour, you realise you are walking through history! You walk in wonder and almost at every step, you wonder: how is it possible that someone so long ago, at the beginning of the new era, not only had a great architectural, urban and strategic vision, but also managed to put it into practice!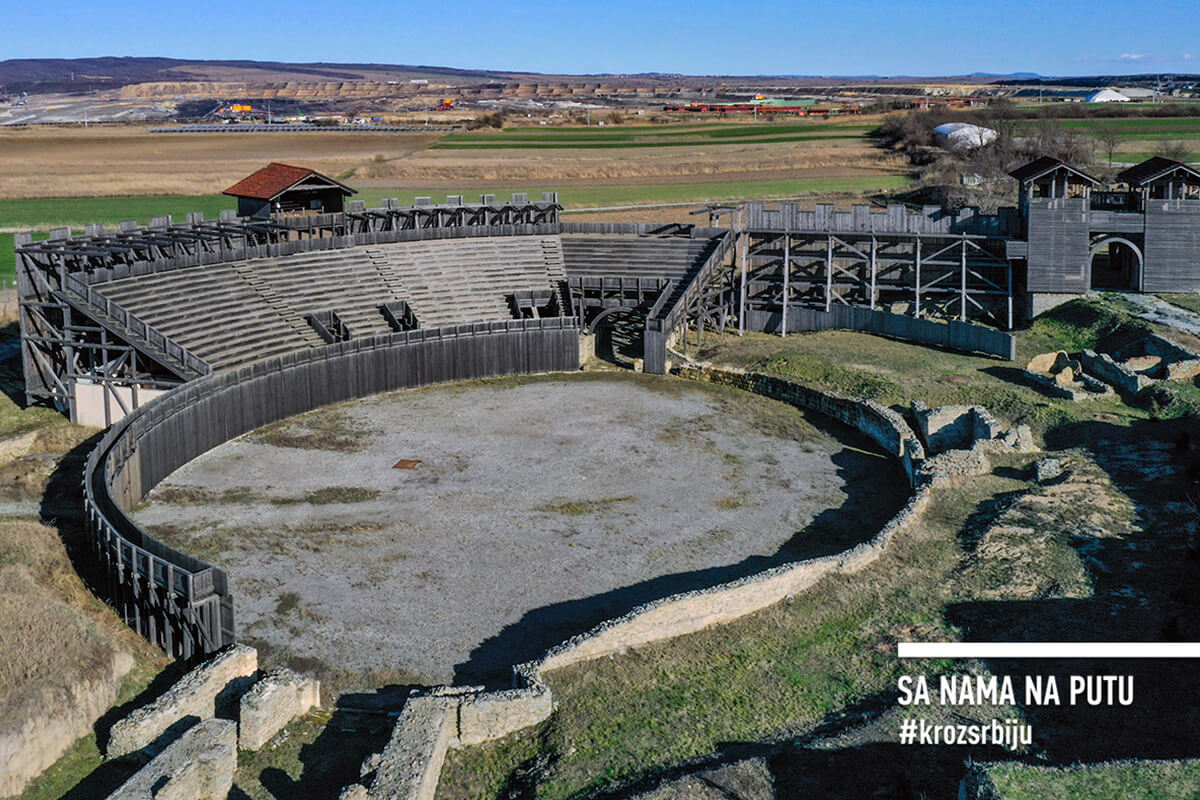 As you explore the site, it is as if someone has placed you in a time machine and every hour you expect an old Roman to appear from somewhere in a recognizable toga.
Here at Viminacium, you are actually witnessing the gradual emergence of a nearly two-millennium-old Roman city and military stronghold. It is the only legionary camp in Europe that is located in an uninhabited area. As only some 3% of the total heritage has been excavated so far, you give free rein to your imagination what else could be hidden under this, now our country, and the very thought leaves you breathless! Balkan Pompeii, as it is nicknamed, is eagerly waiting to re-emerge and reveal the secrets kept for centuries.
Currently, diligent work is being done on the preparation of a dossier for the inscription of the Danube Limes area – the eastern part, which includes Viminacium, on the UNESCO World heritage list.
What did the city look like?
Everything actually started from a military stronghold, but soon, due to its location, fertile land, ores and waterways, it developed into a settlement that became the capital of the province of Upper Moesia. Wide streets that intersect at right angles, temples, public baths, villas, arenas, three aqueduct lines, squares and city walls. There is no doubt that the Romans were excellent connoisseurs of architecture and construction, as evidenced by the found compasses, rulers, temples. And the remark of one visitor drew our attention to the appearance of the former buildings: "Well, they have always had a sense of beauty!", Alluding to today's Italians who are considered the nation with the most taste.