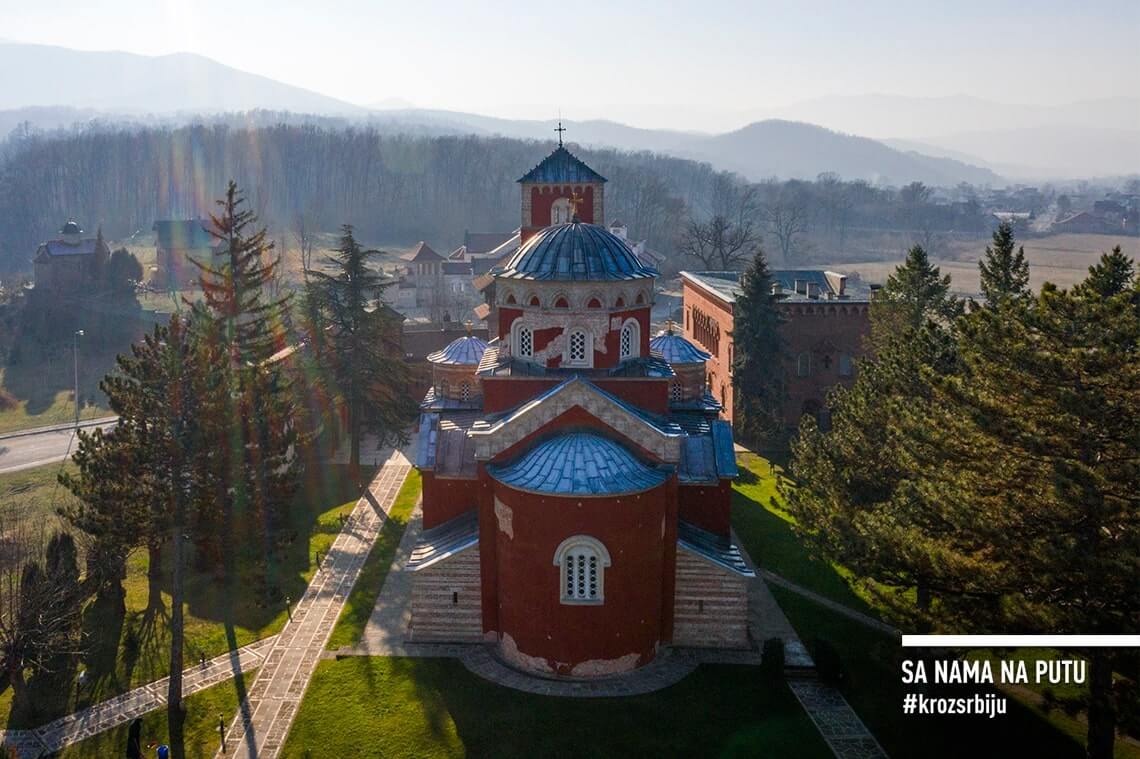 When the first morning ray crosses the Stolovi mountain and descends into the valley of kings, as a celestial sign, it illuminates one of Serbia's greatest sanctuaries – Žiča monastery. It is also called "The mother of all churches". As many as seven Serbian kings were crowned in it starting from the first Serbian king Stefan the First-Crowned. It keeps many secrets and legends, which is why you have to visit it at least once.
As soon as you step into the courtyard of the monastery, some inexplicable energy washes over you. The very fact of being able to touch the walls built in the Middle Ages fortifies this feeling. Žiča captivates you with charm, dignity and peace!
The spectacular monastery complex will not leave you indifferent, it will entice you to start exploring to see what is inside. And there is a lot, a whole story. You will almost wish the walls, the church, the monastery could talk…
The large monastery church attracts your attention immediately, it has many interesting details and decorations that adorn the facades of the St. Spas church, northern chapel dedicated to St. Sava and the southern one dedicated to St. Archdeacon Stefan. You should definitely not miss the frescoes which have been "miraculously" preserved. The Apostles, the Crucifixion and parts of the Deposition from the cross have been preserved in the northern and southern choirs, and the most important are those created in the period between 1309 and 1316. Some of them are Dormition of the Mother of God, the Charter of Stefan the First-Crowned and his son, as well as face images of the apostles Peter and Paul.