We continue our journey through Serbia and, after Golubac fortress, we move to the north of the country – in the quest for a new attractive destination. There are few places on the planet Earth that can inspire the feeling of happiness, tranquillity and love inasmuch as a romantic weekend in Fantast castle.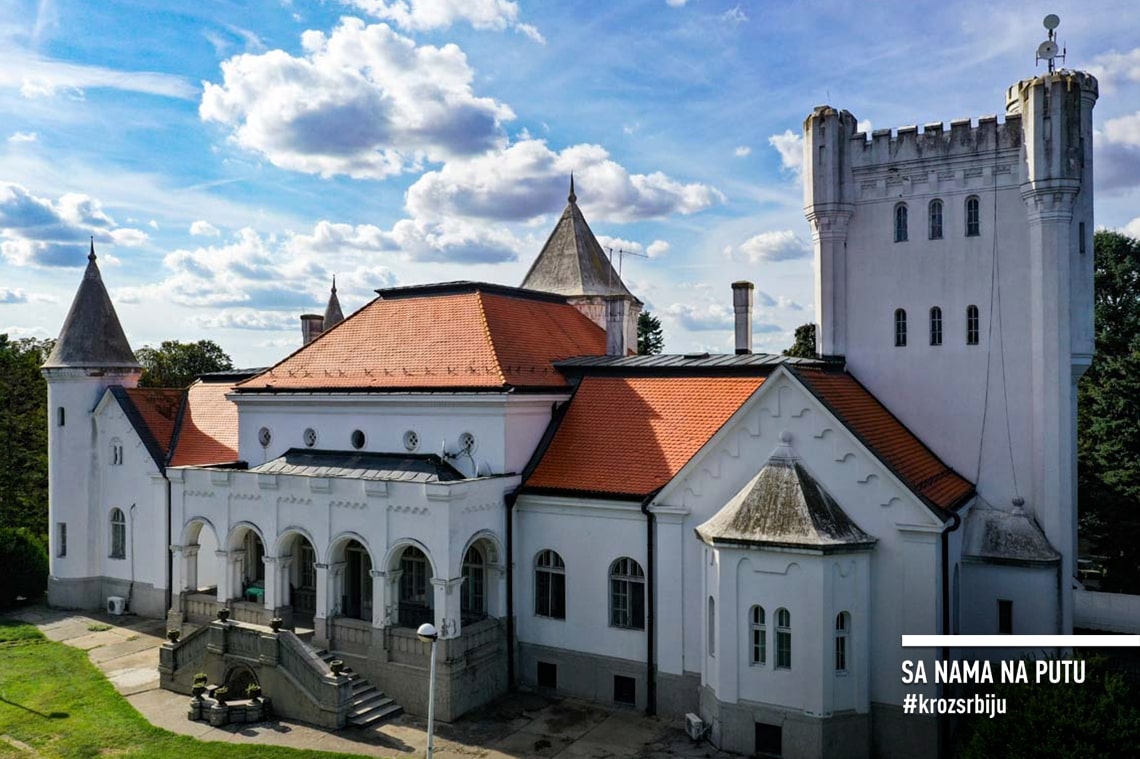 The fairy tale of Fantast castle
The beginning is like in every other fairy tale: Once upon a time, there was a gentleman, educated, prosperous, and sophisticated, an owner of a large estate, and he had a gorgeous cousin, Lenka. At the same time, he was a big bohemian – the most famous one in Bačka, a lover of wine and horses, and of course a great admirer of women. His name was Bogdan Dunđerski, and he built the most beautiful castle in Vojvodina – Fantast. Not so far away, 140 km or so from Belgrade (2 hours and a few minutes' drive) or 60 km from Novi Sad, in the direction of Bečej – Bačka Topola – in the centre of Vojvodina plain, there is a castle stashed behind tall poplar trees, in which a fairy tale still dwells.
Enjoying a splendid ambiance in absolute silence disturbed only by birds, being in the proximity of horses or listening to the stories about Dunđerski family are three things that the visitor can savour in this magnificent edifice, and those who manage to accomplish all the three are "sitting well".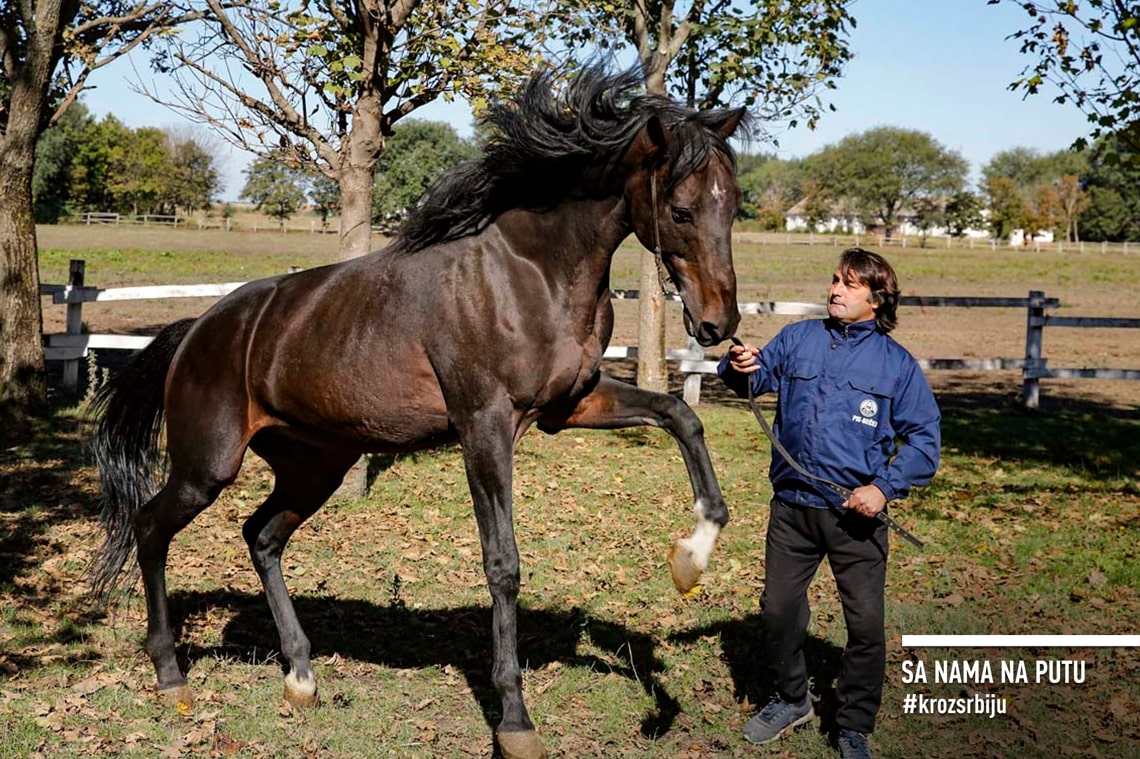 Stud farm
Speaking of horses, let us peek into the history and then into "Bečej" stud farm within the complex of the castle. The very name of the castle – "Fantast" comes from the most beautiful horse in the estate, which, in 1932, in Belgrade racecourse, as a three-year old colt, won all three races, and was awarded all three titles. When erected, the castle was named after him. When the horse died, he was buried within the complex, and its skull and newspaper clips from that period describing its great victories are exhibited even today in the show-case next to the reception desk. Bogdan was a great lover of horses and he "bestowed" one half of the entire estate to these noble-bred animals. Today, the estate counts around 30 horses, comprises six stables and training tracks for trotters, and is reputed as the best horse stud in Serbia with breeding highbred horses, with Trinidad, Honer Gest, Soarin Falcon, and Synge Street being the most famous ones. Those less informed should under no circumstances miss touring the stud farm and the opportunity to ride a horse along the track with the assistance of a racetrack groom.
Upon arrival, having rested and recovered, we heartily recommend touring the castle assisted with a professional guide, from whom you will learn about the all too opulent and interesting history of Fantast.