Modernized PS Žagubica is now open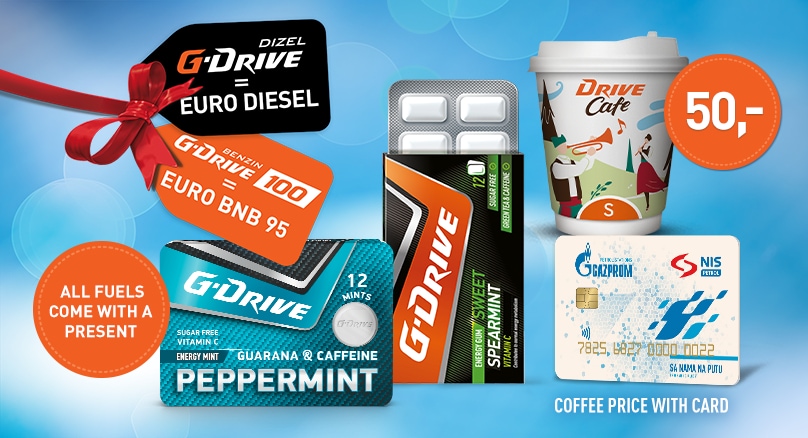 We continue the launch of new petrol stations for greater accessibility of our top quality fuels, and improved client satisfaction.
On the occasion of launching the revamped NIS Petrol refuelling station Žagubica, you are in store for great gifts.
Visit us at the gas station Žagubica, Trg Jovana Šerbanovića bb, where great gifts are waiting for you! For each transaction, you get a welcome gift – G-Drive chewing gum or candy of your choice! In addition, we have equalized the prices of branded and standard fuels, so you can provide your car engine with high-performance G-Drive fuel at a lower price. Moreover, all Sa nama na putu loyalty card holders can enjoy Drive Cafe's "S" coffee at an incredible price of 50 RSD.
The offer is valid until July 11, 2021.
See you!