"Working at a petrol station is dynamic and exciting" is often said by colleagues who work at NIS Petrol and Gazprom petrol stations, and we have tried to convey their impressions in more detail.
We talked with Janko Grdinić, a petrol station attendant from Belgrade, Sandra Jović from Niš, who works as a cashier, but also with Marjan Mančević, a territorial manager for the South region.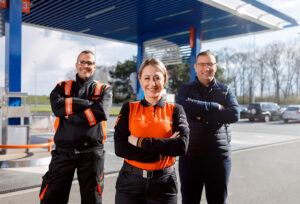 Janko has been with the company for over eight years and during that time he has become a valued member of the team. He currently works as a petrol station attendant, and he is known for his enthusiasm and dedication to the job. Is the job at NIS petrol station the first Janko's job? No, it isn't!