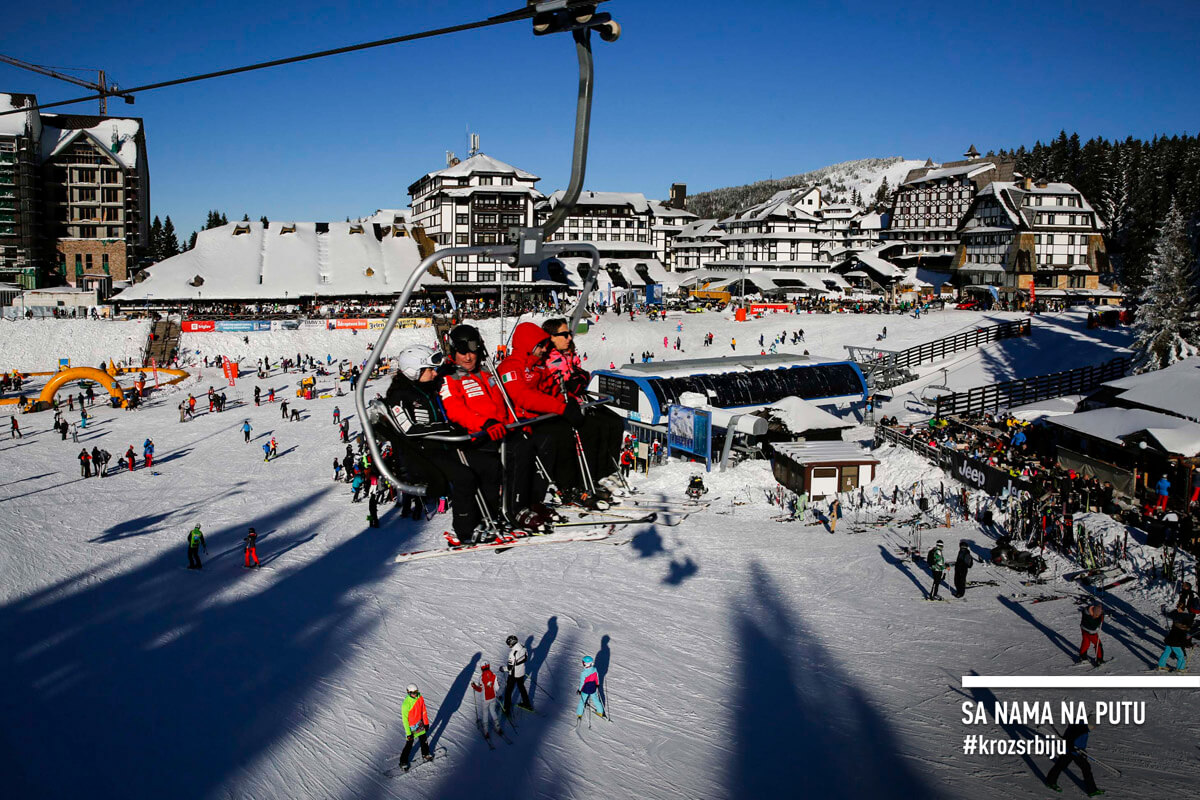 The main tourist gem of Serbia is Kopaonik. This mountain beauty offers various "winter joys" – skiing, sledding, fresh air, or, as a song of the music band Galija puts sit "Kopaonik, Kopaonik, na sve strane kiseonik" (Kopaonik, oxygen all around you), it has everything, from good food to a great time.
For years, even decades, people have been coming to Kopaonik primarily for skiing (in recent years, snowboarding has become increasingly popular). More and more foreigners come, too, especially from Romania and Bulgaria but also England and France… From ski-opening, Kopaonik simply comes to life!
Get in cable cars and enjoy the ski trails
What sets Kopaonik apart from other mountains, not only in Serbia but also in the surrounding area, are modern cable cars and well-prepared trails maintained every night.
The ski resort of the Kopaonik ski centre features 25 cable cars and two conveyor belts. Overall length of the trails is 62 km, with the dominating number of so called "blue" trails (19) with the overall length of 8.5 kilometers. There are 10 trails of the "red" category with the overall length of 10.5 kilometers and 6 "black" ones (5.2 km in total).
If you want to try yourself on the slopes but have never been on skis or the board, ski instructors are here to help. There are many of them ranging from licensed instructors to trained middle-level skiers so be careful when choosing your ski teacher. What matters most is your will, so don't give up after the first, second… fall. It happens to everyone, even the most experienced skiers!
There is a dedicated ski school for children, an area with slight slopes. And if your child does not feel like skiing, why don't you have some fun on the sleds?