Everyday hustle and bustle of the city and urban lifestyle where we do not have time to find our peace, even for a short while, force us to "seek salvation" in the nature at the weekend. Countryside, however, is not only return to the nature, but also to traditions and to the roots.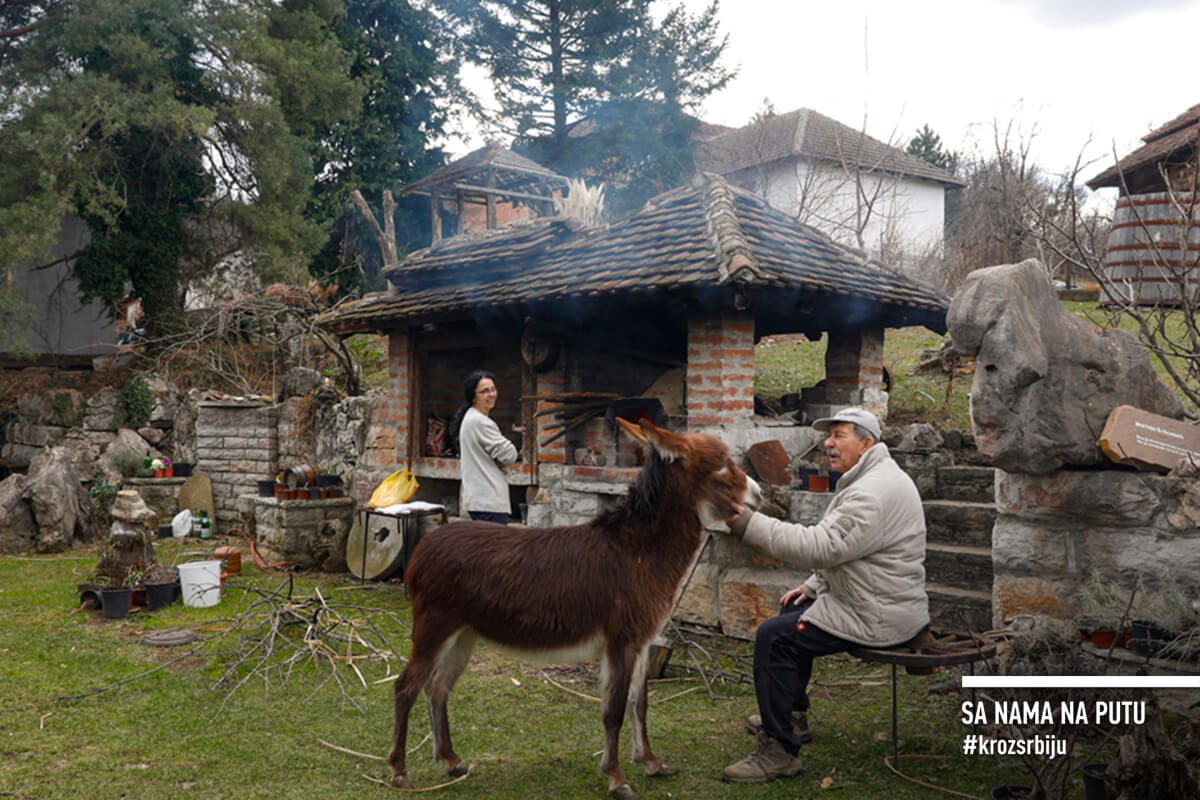 On a new chapter of our trip through Serbia, our hosts were Predrag, Dana i Ivana, owners of the rural household Petrović in the village of Paštrić, on the slopes of Divčibar. For over ten years now, they have been successfully developing rural tourism trying to maintain the traditional way of life of their ancestors.
Rural life
This rural farm spreads over the territory of 4 hectares and, in addition to the residential house and auxiliary buildings, includes "A Stone museum" and "A House of homemade tea". Predrag, the host, biologist by trade, is also a researcher and farmer; he is a conscious man who took the decision to replace the life in the city with a life in the countryside, come back to his hometown and maintain and improve the household. Everything is natural with the Petrović family, they produce or collect from the surrounding natural resources almost everything they need to live and develop tourism. Here you will eat home-made bread baked in the oven, home-made cheese and kajmak (traditional creamy diary product), bacon, kavurma (fried or sautéed meat dish), drink homemade juice… Dependent on the season of the year when you stay in this nature's oasis, you can participate in various workshops and learn how these products are made and come back home with ajvar that you have made yourself or a bottle of rakija you produced together with the host.