In the West, nothing new, as the famous novel says. However, we do not worry, because it is exactly the opposite in western part of Serbia; everything is convenient and seductive, always. We drive through Valjevo and across the picturesque Debelo Brdo hill. We rest at the belvederes along the way. With our eyes fixed not behind the sea, but rather on countless hills, valleys and mountains. To be able to see entirely the landscape where the blue colour of the sky receded before the greenery. Where dark forests, bright pastures and emerald river play freely in the most magnificently painted chamber of Serbian nature
.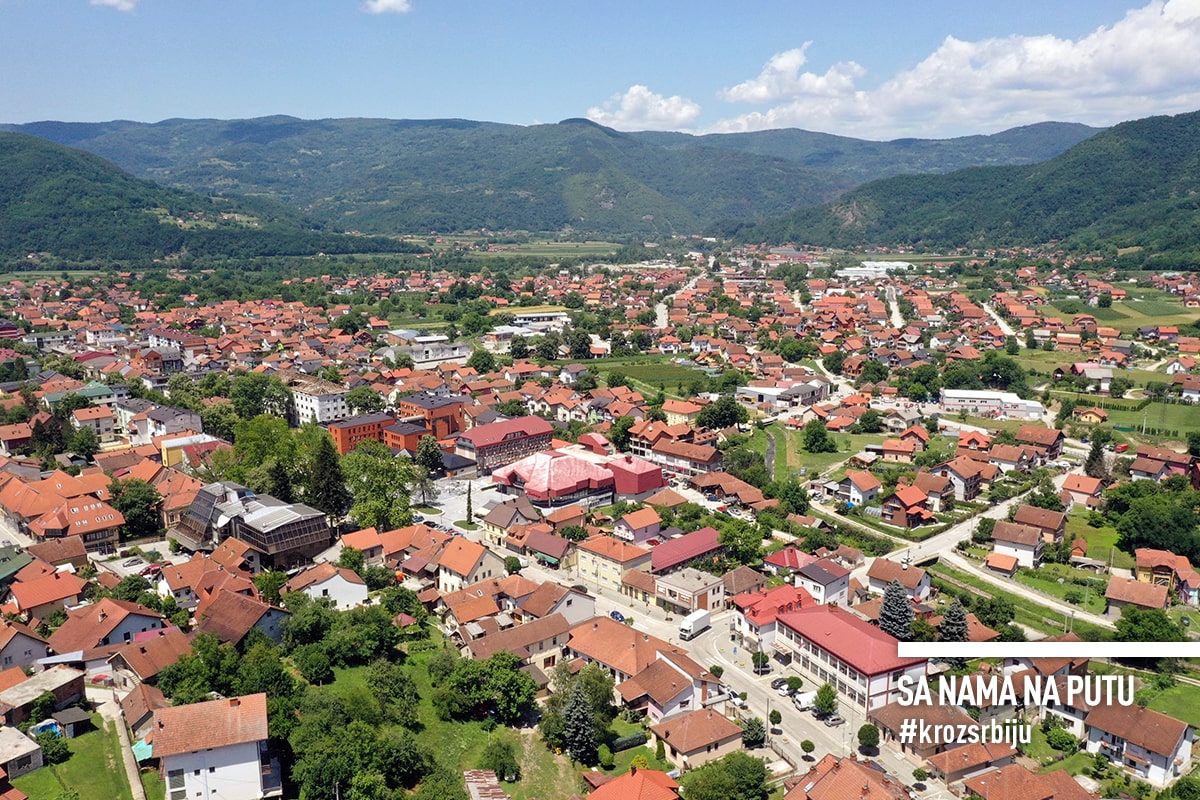 Why visit Bajina Bašta
1. Because the house on the Drina is one of the symbols of Serbia
Once a stranger strolled and the road brought him here. The local story counts that he took a picture of a house on a rock. And as the good word spreads quickly, the image travelled around the world in a flash, and the small building was featured in many world magazines. The National Geography magazine devoted an entire issue to it and it entered the list of the 16 strangest houses in the world. The first construction was built of planks, in the deceptive summer of '68, when a group of youngsters made a place for themselves to rest on a rock. The idea was obviously liked by many, so the first house appeared already the following year. According to legend, none other than Marko Kraljević is to blame for the piece of stone in the middle of the river. The hero, as it seems, managed to arrive everywhere riding his horse Šarac. He looked after this horse better than after himself. So once, he wanted to cross the swollen Drina without his four-legged companion getting its feet wet. And the hero hit a rock half way across the river, Šarac jumped onto it and jumped over the Drina without getting wet.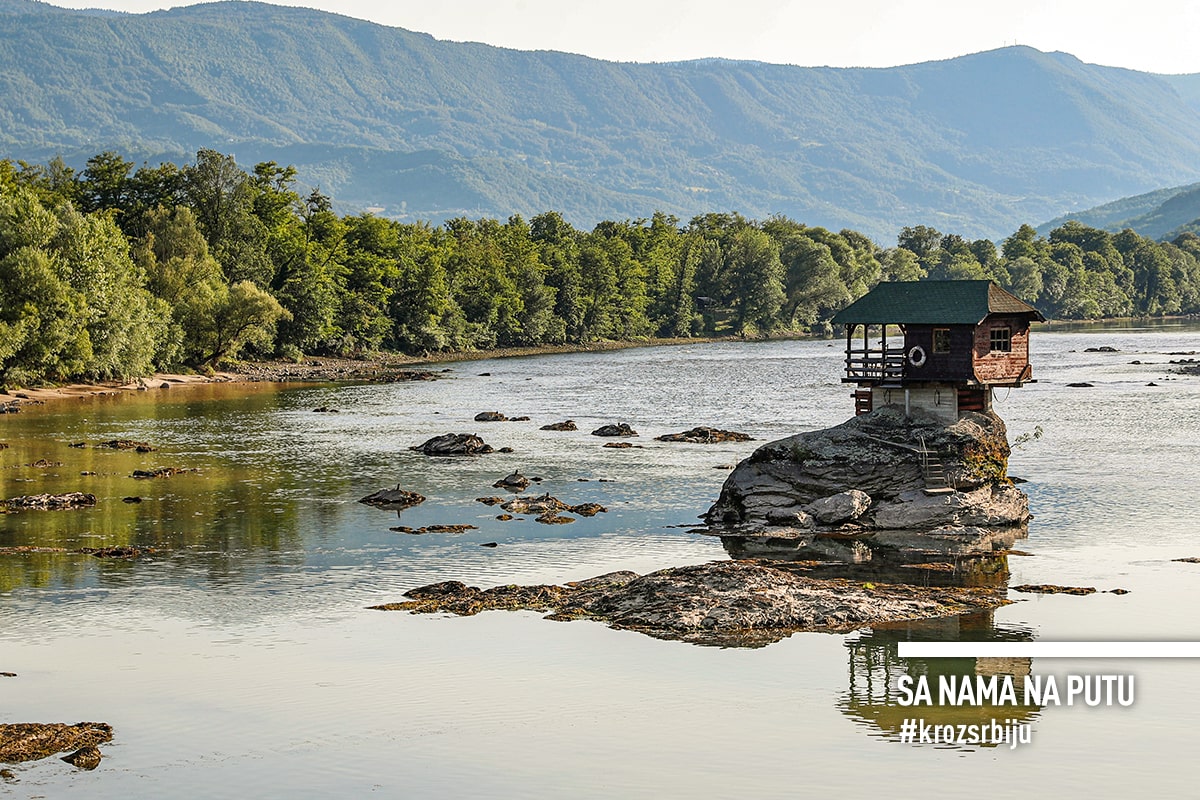 The house itself was repeatedly flooded and carried away by unruly waters, and local enthusiastic souls built it anew. At the moment, it stands tall, prominent, a bit cheeky in the middle of "Zelenika", as the people call their beautiful river due to its emerald colour. It can stand tall, because here the river has dried up, put on a brownish dress. Rocks, stones, gravel came out… The heat took its toll. But the eminent river Drina will dress up again. And then, the little house will barely emerge from the water, modestly.