At the mere mention of its name, smiles appear on people's faces. The eyes of those who have visited it brighten, followed by a deep longing sigh of remembrance that speaks a thousand words. Those who have not had the opportunity to experience it, glance enquiringly, unsuccessfully trying to conceal the glimmer of jealousy that their moment for spending time with it hasn't yet come. And, our time has finally come. From Bajina Bašta, we take a winding path through the lush green corridors and rush towards the treasure-trove of natural treasures that have long been known as unique in Serbia.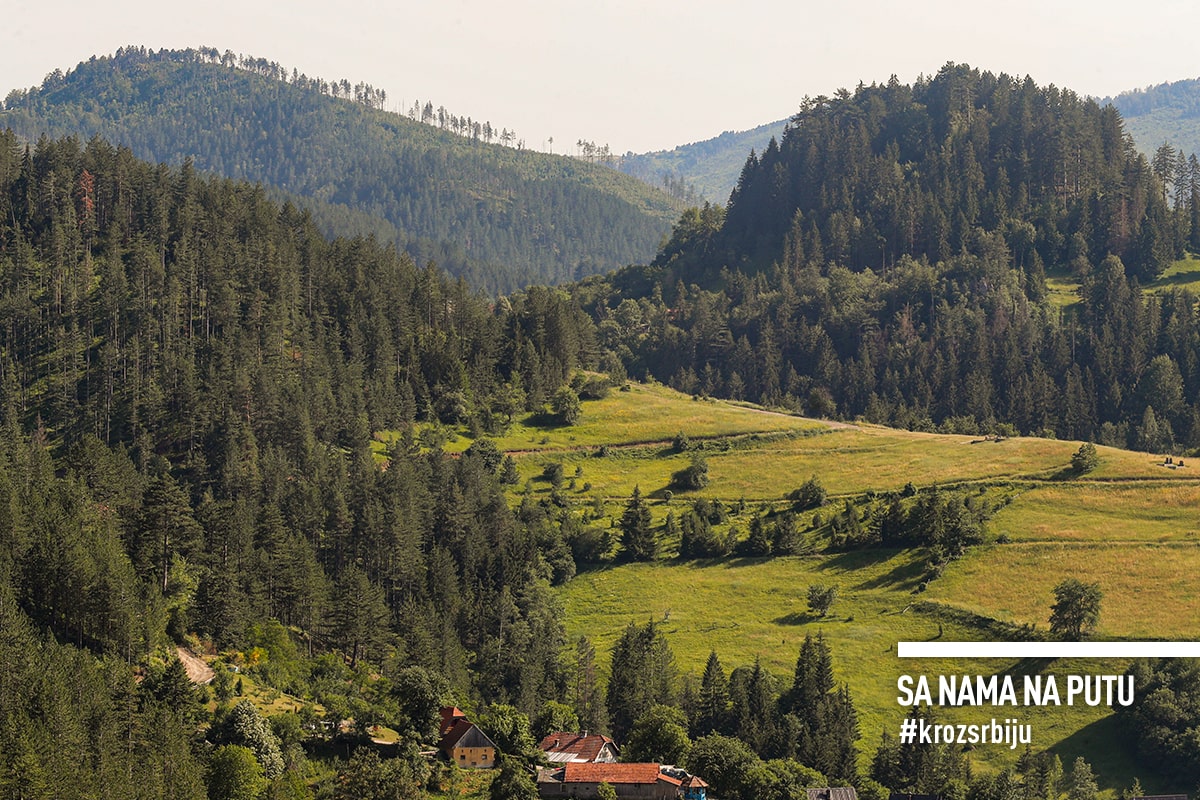 Why visit Tara
1. Because Tara is a mountain fairy
Once upon a time, there was a princess. And, as with every other princess, they tried to find her a suitable match, a husband to marry. She flirted, according to a song, with Zlatibor, but only briefly. The other suitors fell flat on their faces. The bride had no equal, no one was in her league. Not near, not far. Worry arose that the beauty could remain a spinster. But the heavens interfered, and they made her a fairy. Eternally young, with unsurpassed radiance. They gave birth to her anew from the dew of field flowers at the point when the sun dispels the rain and the rainbow appears in the blue sky. Instead of the clouds, she chose to build her splendid palace in the mountain. There she created a home for about 1,200 species of plants, about 60 species of mammals, and close to 150 species of birds. She replaced her white flowy dress with a dark green velvet one and embroidered it with fir trees, white and black pine trees, spruces, and beech trees. She let her hair down in golden pastures and greenish glades. She painted her eyes navy blue with a ravishing green tint of her clear waters. Into a wreath on her head, she placed her two biggest jewels – Pančić spruce and the brown bear. She began healing wounds with her herbs. And she gave beauty and health to everyone who would curl under her coat.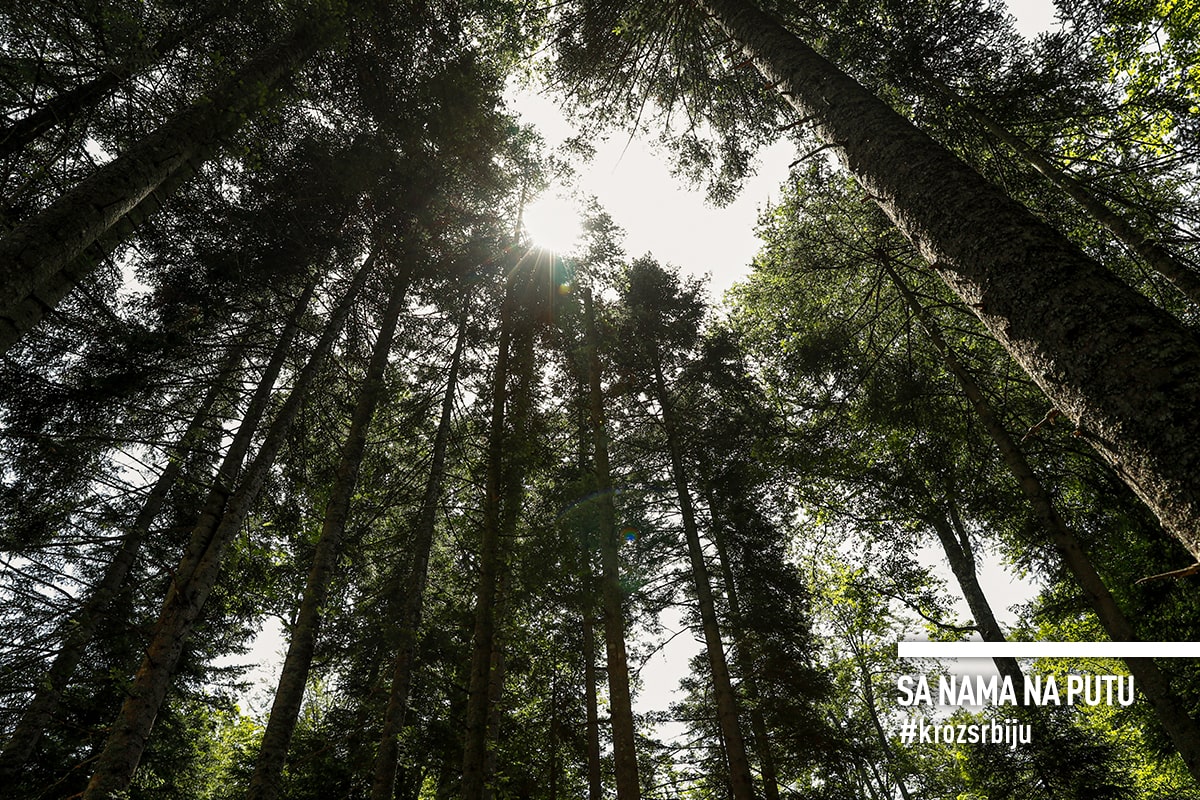 The mountain was named, according to one tradition, after the good god Tar(h) who, due to its unique natural beauty, chose to live his divine life there. According to the second tradition, it was named after the goddess Tara, Tar(h)'s sister and the daughter of Perun. She was the protectress of nature, especially forests and mountains, and healers. She was also known as Dara, "dar" meaning gift, since she gave warmth, love, and joy. Just like our Tara. There must be an official explanation as to the origin of the name, but this seems to us to be the most appropriate. Because for the sake of truth, only the combined divine and fairy forces could make it like this. Invaluable. Special. Unique in Serbia.
It found its home in the western part of our homeland, between the deep Drina canyon and the valley of the river Đetinja, where she leans on the slopes of Zlatibor. The average altitude is about 1200 meters, and the highest peak is Kozji Rid, which rises to 1591 meters. It was declared a national park in 1981. It covers almost 25,000 hectares, 80% of which are covered by dense coniferous and deciduous forests. It is the habitat is more than a third of Serbia's flora.
Two tourist centres are the most well-known – Kaluđerske Bare and Mitrovac, where there is another Information Centre, and they receive the necessary notices, prospectuses and maps, and sell souvenirs. There are 290 kilometres of well-kept walking paths and more than 75 kilometres of cycling trails available for exploring Tara. Along the way, there are information boards and all kinds of things can be learned about plant and animal life. For additional leisure, you can rent quads or try recreational fishing and horseback riding. There are several spacious glades where it is possible to spend time with these four-legged graceful animals. Probably the most exciting adventure, which requires some courage, is watching the bears at their feeding grounds from the observation posts. They are the masters of Tara, protected and privileged. The number of recorded individual bears is about sixty. The exact number is difficult to determine, as these lords like to walk around when they feel like it, and so often swim over the river Drina. When they get around the world and start missing their home, they come back.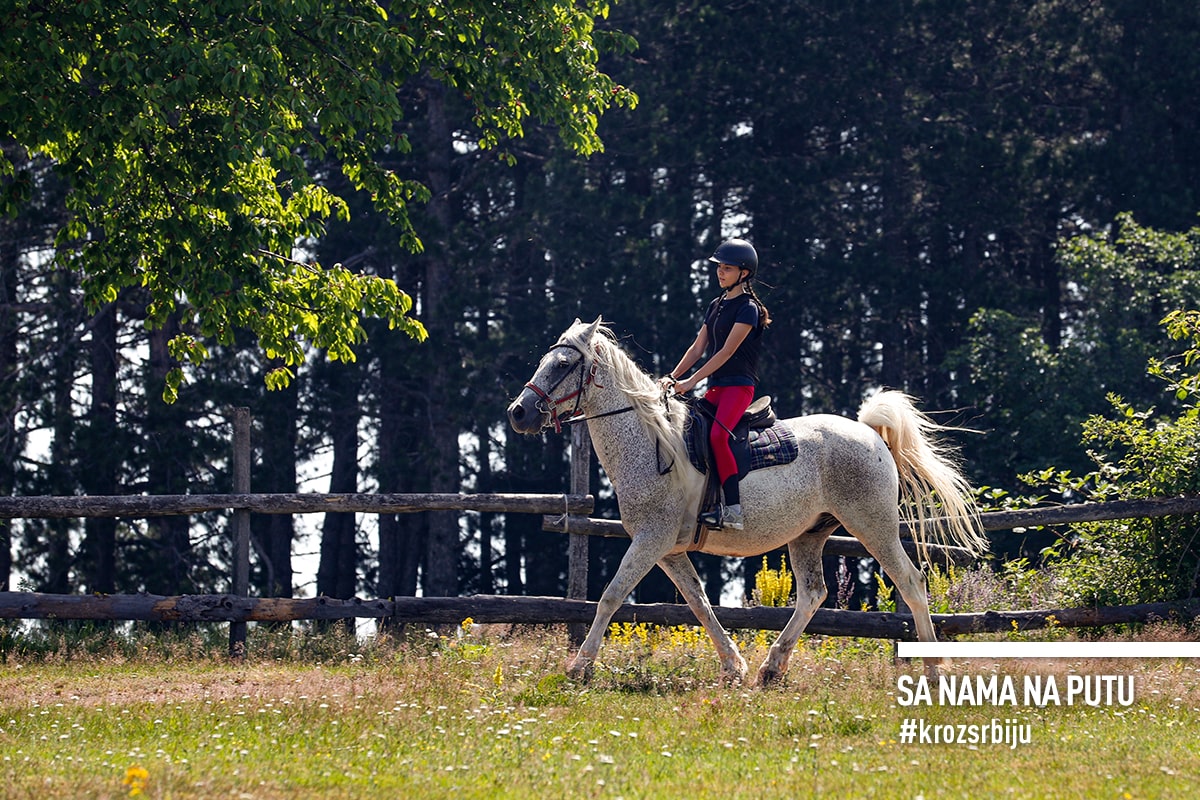 Observation of Europe's greatest beast in its natural environment is, of course, with a guide. The likelihood of seeing them is high, but it's not guaranteed. If you come face to face with a dark giant, don't run, stay calm, and make no sudden movements and sounds. Don't touch it and it'll back off. As a rule, they're shy. That's what the good connoisseurs say.
Tara has its own vigilant "invisible" guards. From the information boards, we're watched by a wolf and a bear and reminded of good behaviour. As these beasts should not be dared to come out into the open, listen to them. Do not leave trash behind, do not break branches, pick plants, and enter forbidden areas, but behave in accordance with nature and respect all its inhabitants. The host makes an unforgettable stay for its well-behaved guests.
There is no end to the story of Tara's tame wilderness. Everyone would always have something to add. The people we met on the mountain revealed to us one of the secrets of the omnipresent beauty and its powers. Almost every person greeted us, gave us a smile, asked something, or shared their impressions. Smiling, relaxed, close. The sorceress fairy awakens that which is primordially meant for us, humanity.