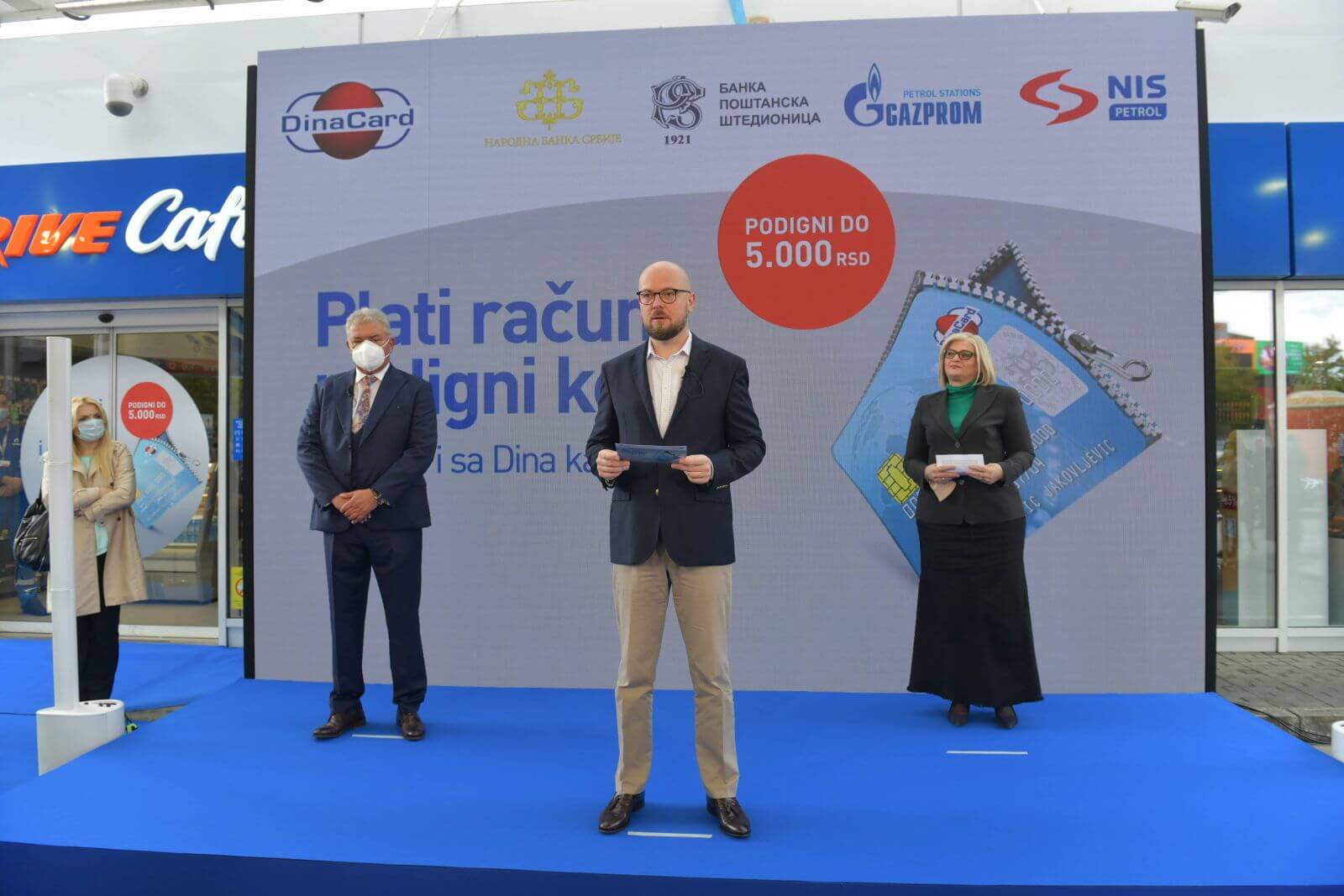 In cooperation with the bank Poštanska štedionica, the NIS company introduced the possibility of cash withdrawal with the Dina card at all NIS Petrol and Gazprom stations. By introducing this service, NIS has once again confirmed its leading position when it comes to improving retail customer service.
Cash withdrawal when paying with a Dina Card, issued by any bank in Serbia, allows its customers to make purchases at any NIS petrol station in one transaction, while at the same time they can withdraw cash from their bank accounts of up to 5,000 dinars. Thanks to the wide-ranging network of NIS retail stores that are available to consumers on all important roads in Serbia, both in cities and villages, Dina card users living in areas where there is no developed ATM network can quickly and easily withdraw cash from their bank accounts at the nearest NIS Petrol or Gazprom branded petrol station.
This service is treated as standard card payment, and the cardholder approves the transaction by entering the PIN code and can trace it on the bank account statement. Payment and cash withdrawal transactions are equal to the standard card transactions on ATMs and therefore there are no new or hidden costs for all participants in a transaction – issuers, acceptors and merchants.
To find out if this service is available to you, please contact the bank that issued your Dina card.